Black - Single Solid Cream Gel Polish Color Cube
Black - Single Smooth Cream Gel 3g
Features:Long-lasting:
Up to 3 weeks+ of stay-true color and shine-intense wear.
Fast-drying:
Cures in 30 seconds under LED lamp or 60 seconds under UV lamp.
Easy to Apply:
Suitable for both home users and professional nail technicians.
Safe & Certified Health:
11 Toxin free ingredients, no harm to your nails.
Specification:
Texture: Cream
Notes:
*Gel polishes are compatible with LED and UV lights. Requires the use of Base Coat & Top Coat Gel.
*Colors may appear slightly different due to different monitor settings and electronic devices.
*Please take a skin test prior to usage and discontinue if feeling uncomfortable.
Warm Tips:
*Remove the sealing wax from the new brush before use, press the brush repeatedly just to soften the bristles.
*Better use the Cleaning Essence moisturize & soften the brush before applying, it can also nourish & repair the brush.
*Cover the palette and keep it away from light sources to prevent solidification after using.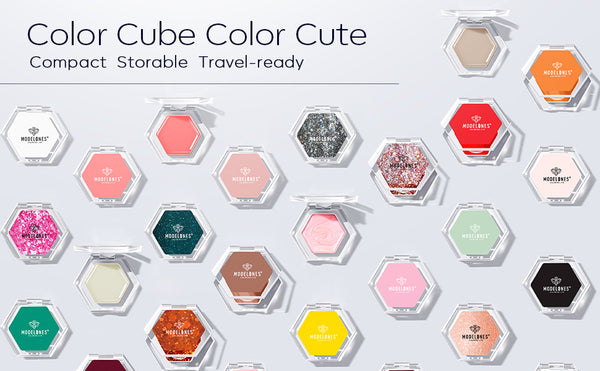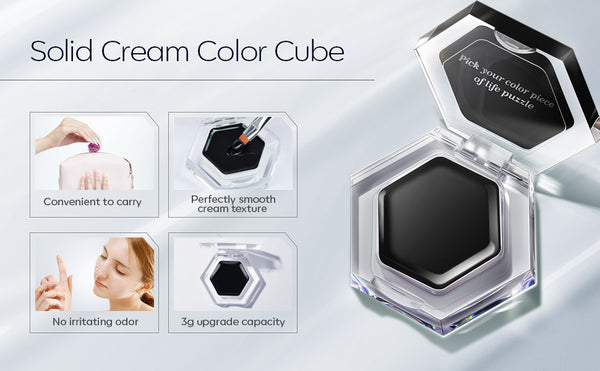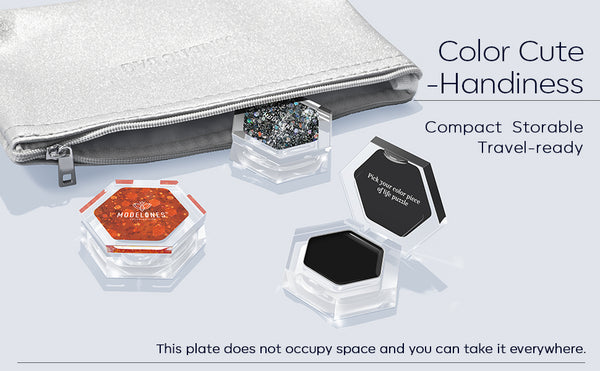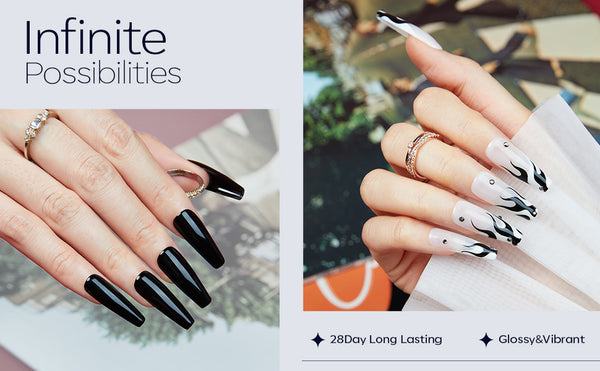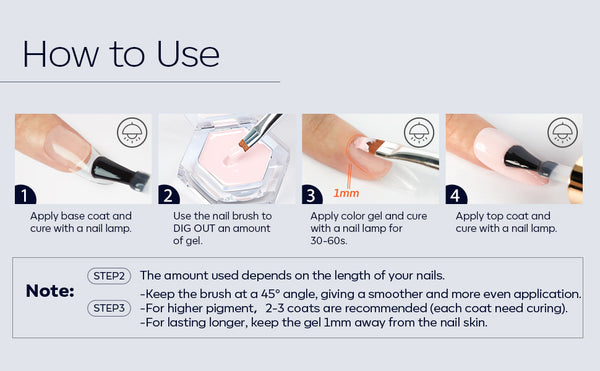 Mostly positive
Bought five to get free gift (brush which feels a bit cheap but gets the job done).
Neon Honey: NOT a neon yellow with a slight greenish tint, this is just a straight up bee honey yellow!!
Icy Summer, Ticklish Pink, Cosmic Green: these are pretty much as pictured! Looks nice.
Red: almost the same as pictured, maybe not quite as RED red with a slight orange hue but very pretty nevertheless.
I have tested only Icy Summer so far. Colour is nice, easy to use. Spreads a little bit unevenly and streakily. Used two coats. Still waiting to see how long it lasts on my nails and how many overall applications I can get from these tiny-looking pots! (In the photo, my nails are painted with Icy Summer and they have some pearl powder on them that makes them so shiny.)
Packaging is B-E-A-utiful and very storage friendly!
So excited!
First, I would like to say that the packaging is beautiful! The color is as pictured i haven't used it yet but I'm sure that it will be easy to apply.
Solid Cream Gel Polish Color Cube
I like the pigmentation. It takes a few coats but it lasts a long time. I would buy it again. The shipping took a very long time, so next time I'll expedite it.
Love it, excellent pigmentation
Cream polish
Absolutely love cream polish.
Solar Kick - Single Solid Cream Gel Polish Color Cube
Jade Solid Cream
Beautiful rich colour .. very smooth and easy to apply .. two thin coats give a lovely vibrant, deep green
We thank you for choosing MODELONES. To express our gratitude, we introduce to you our exclusive offer:▪ SUPPORT AFTERPAY PAYMENT METHOD
Shop now. Pay later. | Always interest-free. Your purchase will be split into 4 payments, payable every 2 weeks
▪ 12% OFF FOR ALL NEW CUSTOMERS
Who doesn't enjoy getting discounts? Sign up and get 15% off your first order sitewide and get the latest and hottest scoop on our amazing offers
▪ EXCLUSIVE FREE GIFTS
Get a FREE GIFT for every order that meets the required amount
▪ VIP MEMBER BENEFITS
Exclusive MODELONES Prime Day Discount On The 5th of Every Month (Go to event page)
▪ FREE SHIPPING & WORLDWIDE SHIPPING
Free shipping for all orders $45+ USD
▪ 30 DAYS RETURN AND REFUND POLICY
If you are not satisfied with a product purchased from

https://modelones.com

, we will gladly accept a return within 30 days of receipt (excluded opened products).
Modelones is a nail art brand for all mani-artists who seek stylish nail design and self-expression. As an industry-leading producer of gel nail polish, Modelones team always runs at the forefront of nail fashion and innovates our formulas, aiming to inspire confidence and courage in mani-artists through the power of color.At Modelones, our professional team of designers explores the playful world of color, bringing high-standard dipping powder, poly gel, and acrylic powder into our collections to fulfill your own beauty attitude.In the end, we hope that Modelones becomes the destination for like-minded mani-artists to gather and connect, dispersing the energy of color into more people's life. The power of color will defeat the dullness of life. Break free and shine bright with Modelones!